Search our Support Centre
How to contact the event organiser
Updated: 16/07/15
If you have event-specific questions or want to request a refund, contact the event organiser directly. You can do this by replying to an email, from your order details, or from the event page.
1
Reply to the order confirmation email.
Find your Order Confirmation email and reply to it (the To: field automatically fills with the organiser's email).
You can also find the organiser's email address on the order confirmation email itself.
Tip: When messaging an organiser, we recommend including your phone number in your email in case they prefer to call you.
2
Manage your order details.
From My Tickets you can find your order under Current Orders; click Manage Order.
To contact the organiser, click Contact the Host. In the box that appears, just fill out your name, email, and a message for the organiser and click Send message.
If you want a refund, just click Request a Refund button from the order details page.
3
Go to the event page.
Tip: If can't log in or think there might be a typo in the email you used when registering, you can always contact the event organiser from the original event page.
There are buttons to Contact the Organiser in several places on the event page.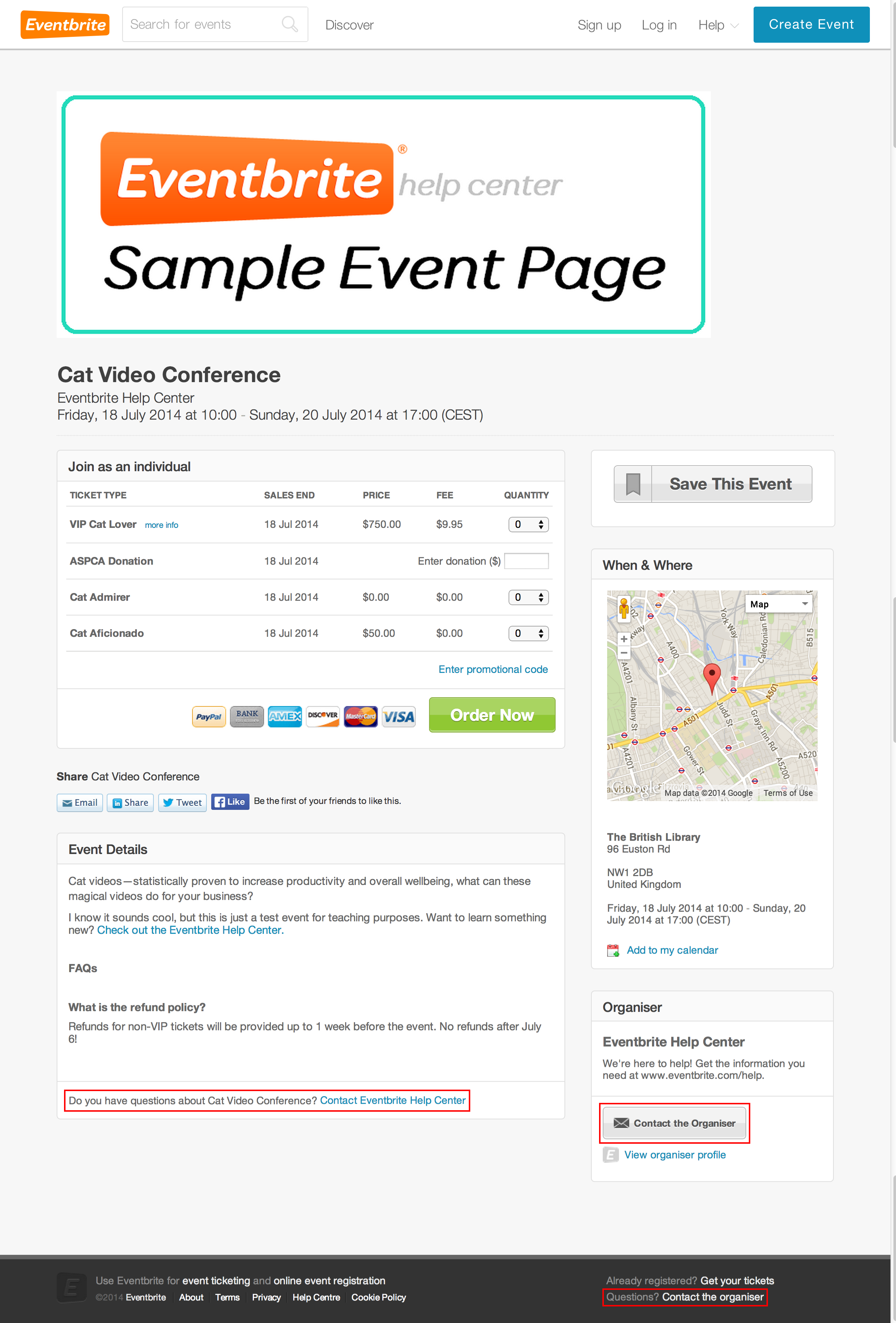 Clicking any of these launches the same message box as explained in option 2 above.